Apple has just released the iOS 6.1.2 update for all iOS 6-compatible iGadgets.
The OTA update weighs just 12.6 MB and according to Apple was delivered to fix a single bug. Here is the official changelog:
Fixes and Exchange calendar bug that could result in increased network activity and reduced battery life.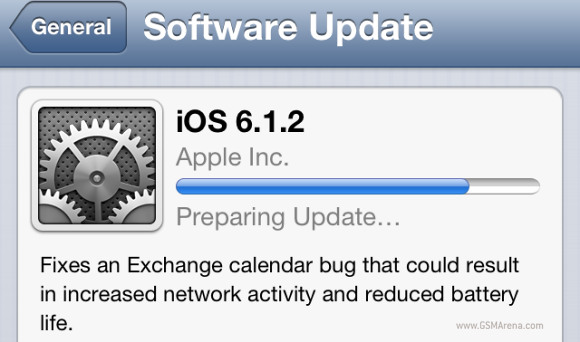 The update is out already and you can download it right now. According to Apple's database, the update does not bring any security fixes so jailbreakers must be safe. We still suggest those users to double check this info though.